BANKING
In banking sector, here are some specifics related to the financial industry, when it comes to Scope 1,2,3 emissions:
- The time dimension, which is related to:
● The long cycle of certain products (loans, investments), that requires considering the full- time horizon of both the financial service life-cycle (real-time updating of the outstanding amounts and corresponding emissions), and the time stamp of the carbon emissions accounted for (by considering the life-long impact of the financed assets or projects on carbon emissions)
● The net impact of the financial product, by measuring the levels of emissions in "before v. after" moments.
- The complex nature of the relationship with the clients and suppliers and their activity, which leads to the necessity of using technology to properly connect to this ecosystem, in order to exchange data and information in an effective and efficient manner.
In developing our approach for Scope 3 accounting and reporting,
EnterTeq Software
team has considered two main directions provided by established experts:
1.
Robert Kaplan's e-liability concept
2.
Teubler & Kuhlert's Foot- and Handprint Based Calculation
As a result, we have created a framework that combines both approaches, moving the concept to a strategic management framework for financial institutions. The area of Scope 3 reporting can be illustrated as follows:

The time dimension when addressing the banking sector is reflected the status of the bank's client that should be evaluated at two different moments: before and after the bank assistance, more precisely, by the net impact on the emissions allocated to the service. The logic of the calculation is based on the value chain as follows: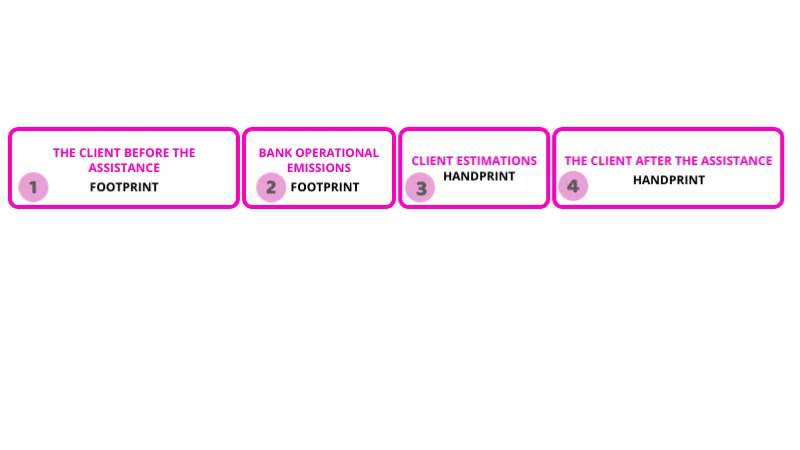 Based on this approach, the net impact is calculated as follows: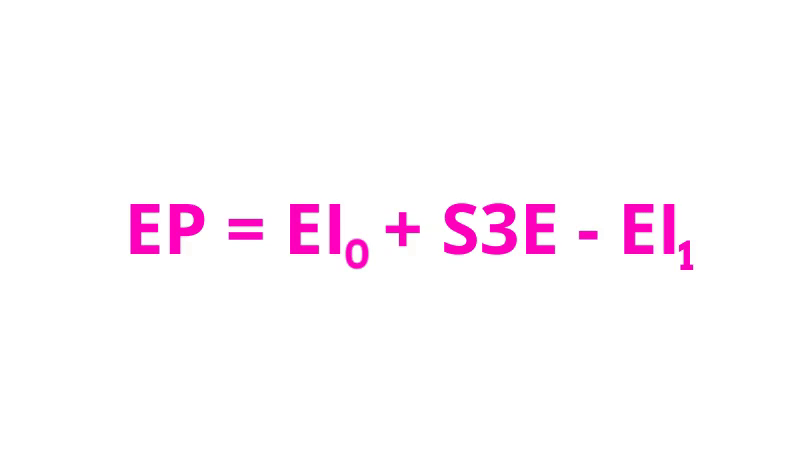 Where:
● EP is Emission Performance of the services (loan, investment, project)
● EI 0 is the Emission Intensity of the client before the bank assistance
● S3E is the operational Scope 3 emissions of the internal ecosystem of the bank such as the emissions related to employees, operational waste management and business travels
● EI 1 is Emission Performance after the bank financial assistance
For controlling reasons, the planned emission intensity can be added to the calculations based on the presented formula. The scheme below summarizes the logic behind the formula